Turnouts were much lower than hoped, but those who participated had a great time.
Two heats were run, with the RCAF's team of three, augmented by grmpy- from the 23rd FG, having the first go.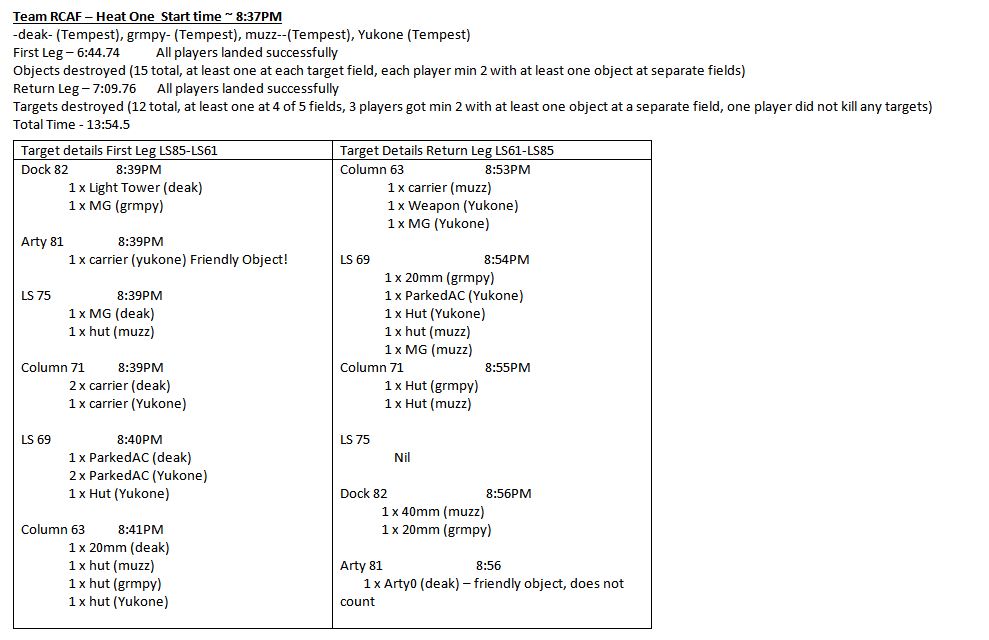 The 4th Fighter Group's team, augmented by -splt- from the 23rd FG, had the second heat.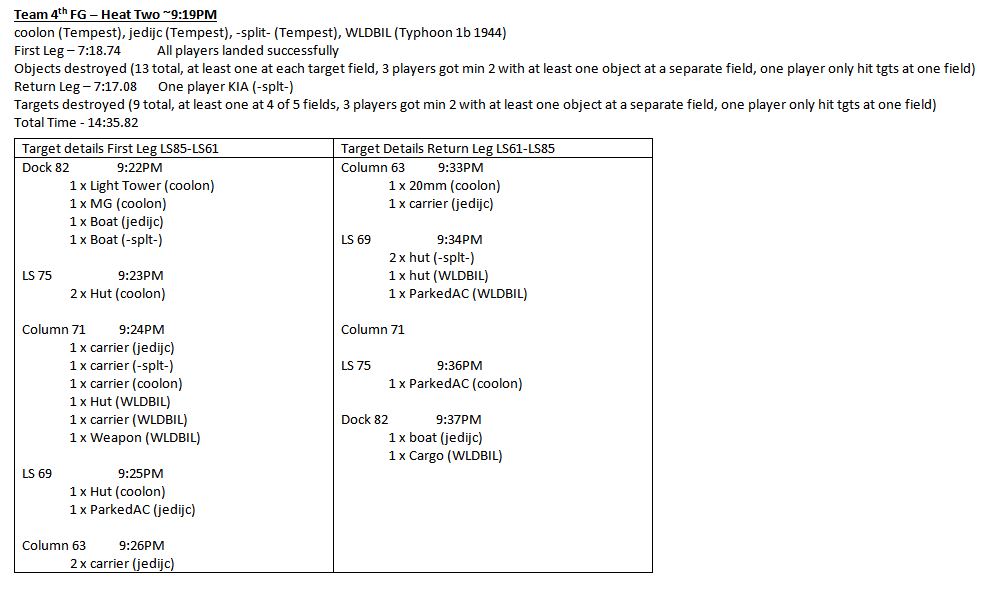 Points Summary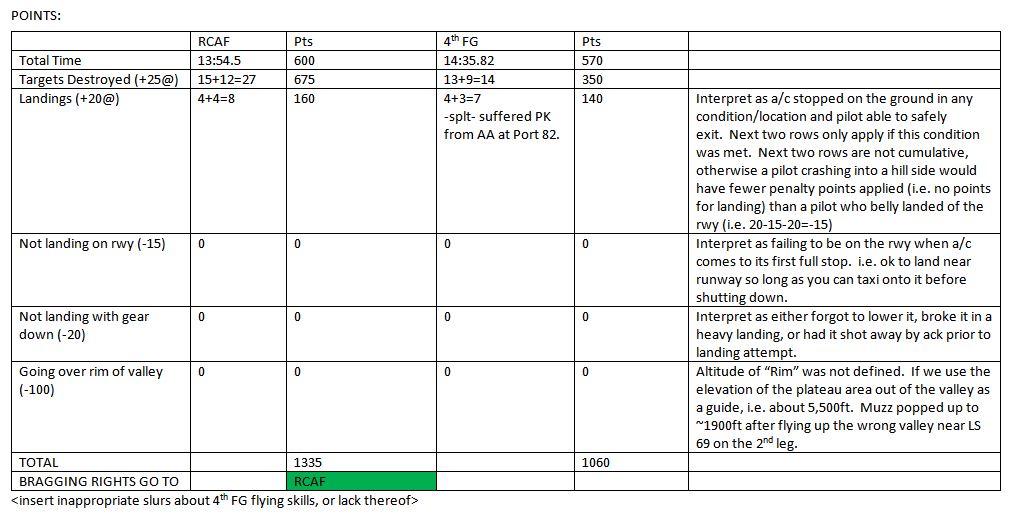 Low turnouts affected the size of the purse, but TEAM RCAF was happy to receive two free months of Warbirds and TEAM 4th FG received one free month for their efforts.
There will be some tweaks to the rules for the next racing event, which Wild Bill plans to hold shortly after the completion of the current S3.