Here's the B17g after I tweaked the .v3m file. I hope you can test this for me
before tweaking, because I didn't do enough before I replaced the .vfc file.
Do a South heading on the Europe map. Altitude = 7000 feet.
Dot command: /.offtime 0803
Don't move your joystick and use the left and down arrow keys on keyboard to view from under plane as shown below
Is there glossy glass?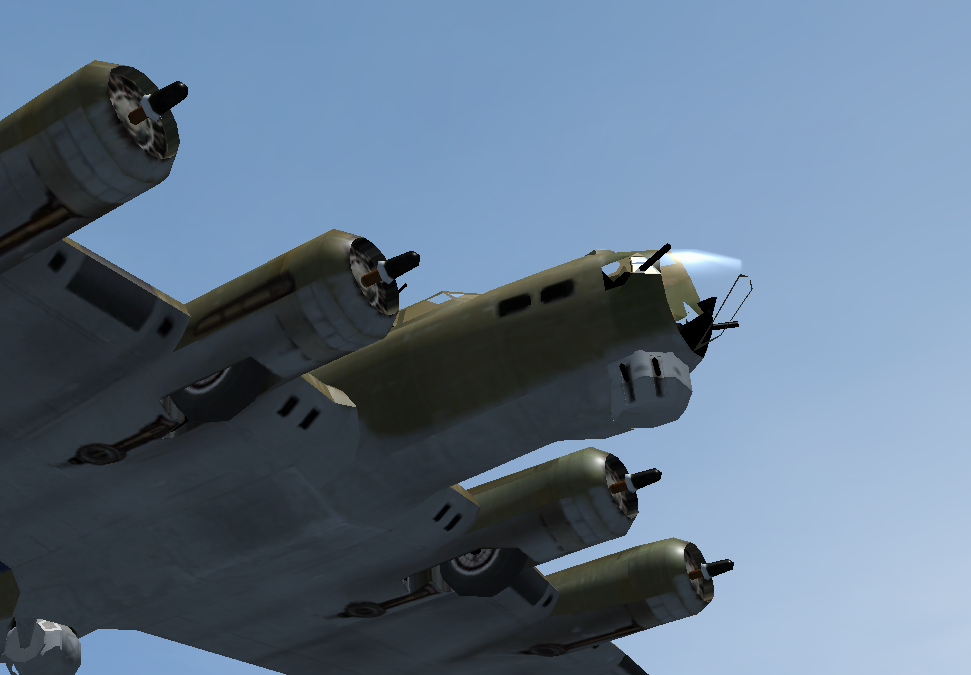 The glass is not visible from some angles. If you see glossy glass as I described above, then what I tweaked is NOT doing anything.
If you do not see glossy glass and want me to send you my B17g file, just email me or let me know here.
I did the same thing with the B17f but absolutely nothing showed up. If someone who knows about this, FWIW, there seems
to be a really sparse amount of code inside the b17f.v3m file.