Here is the P-38 that was part of the group that made a rendezvous with Yamamoto's Betty.
Rex Barber's "Miss Virginia" is credited with the kill.
You have to read about the story here:
https://www.historynet.com/death-by-p-38.htm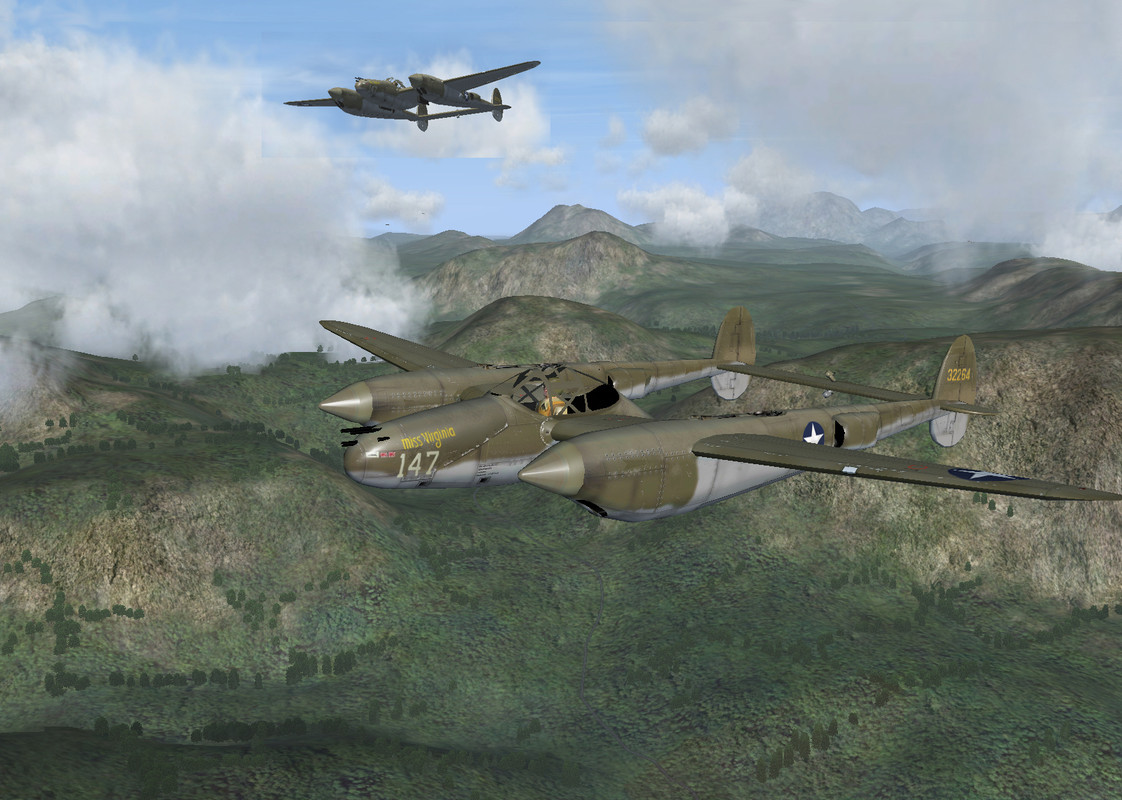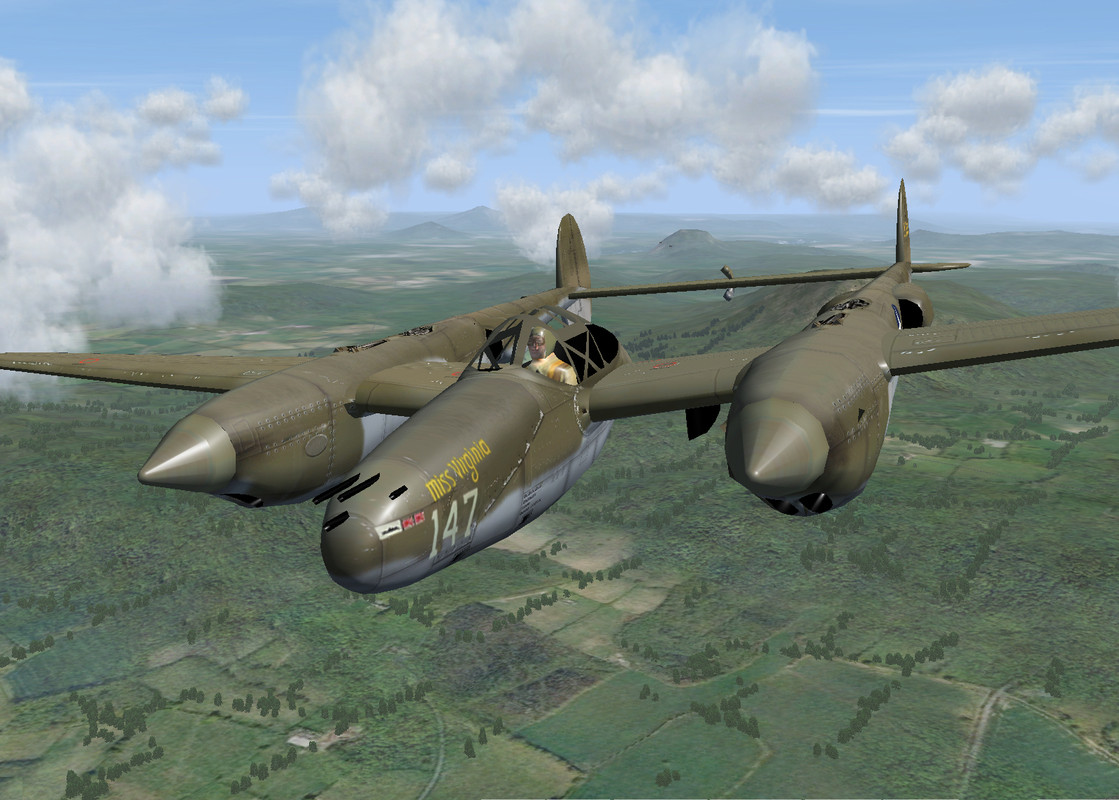 If you recall, the Zero A6M skins I painted have the right side of the rudder graphics
mirrored from the left side. It is a major problem that was created by the 3-D modeler
and as far as I know, there is nothing that can be done.
Well, guess what? the same is true for the entire side of the fuselage as well as the
rudder of the P-38 skin. That is why the skins you see of the -F and some of the
others have numbers on the plane such as 181, 88 and 11. Some of the skins
do not have the rudder mirrored, but unfortunately, the -G cannot be fixed. You
can see the problem on this screenshot of "Miss Virginia":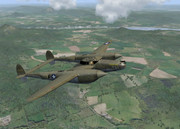 The solution is not to have accurate decals or to have half the plane be correct
and the other half messed up.