This Marines (Korean War) skin will be the new default skin.
Note, the images that come from POSTIMAGE are a bit lighter
and washed out than my original photos.
EDIT

:
You can see the actual colors and
contrast here:
https://ww2aircraft.net/forum/media/image-jpeg.30684/
or my Facebook page.
I have a question though ... What is the shield on the cowling?
Is it a wartime graphic or is it perhaps a museum insignia?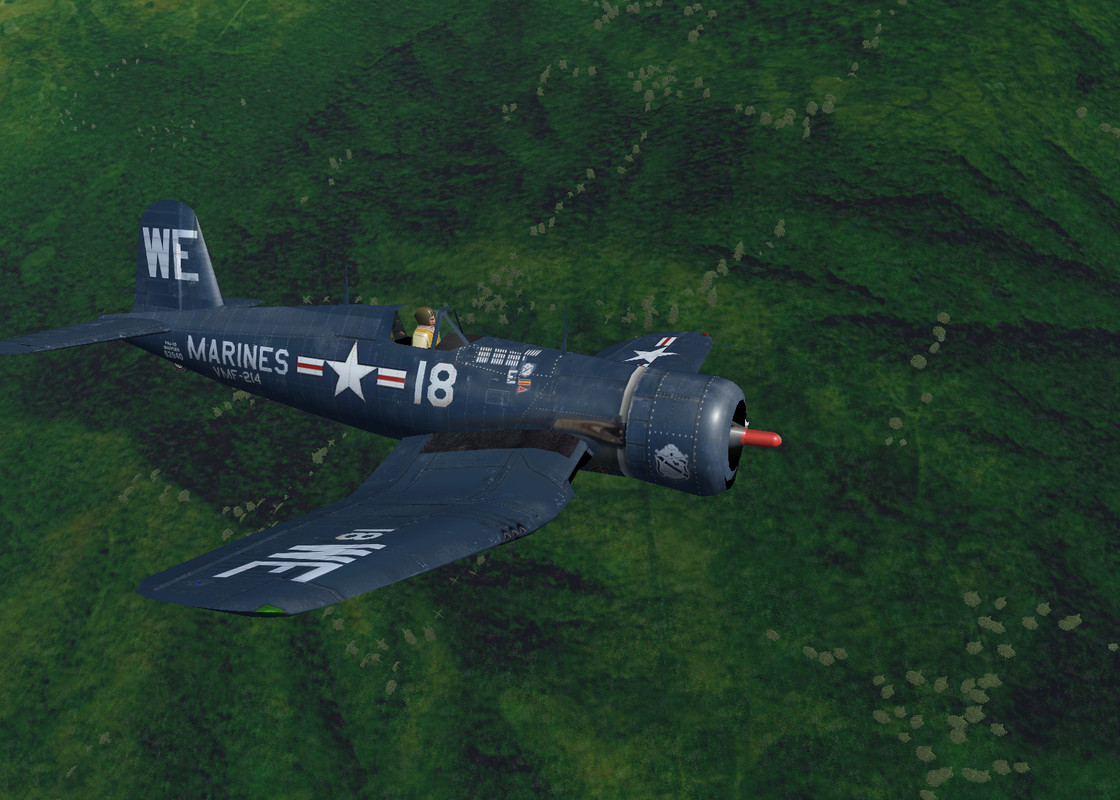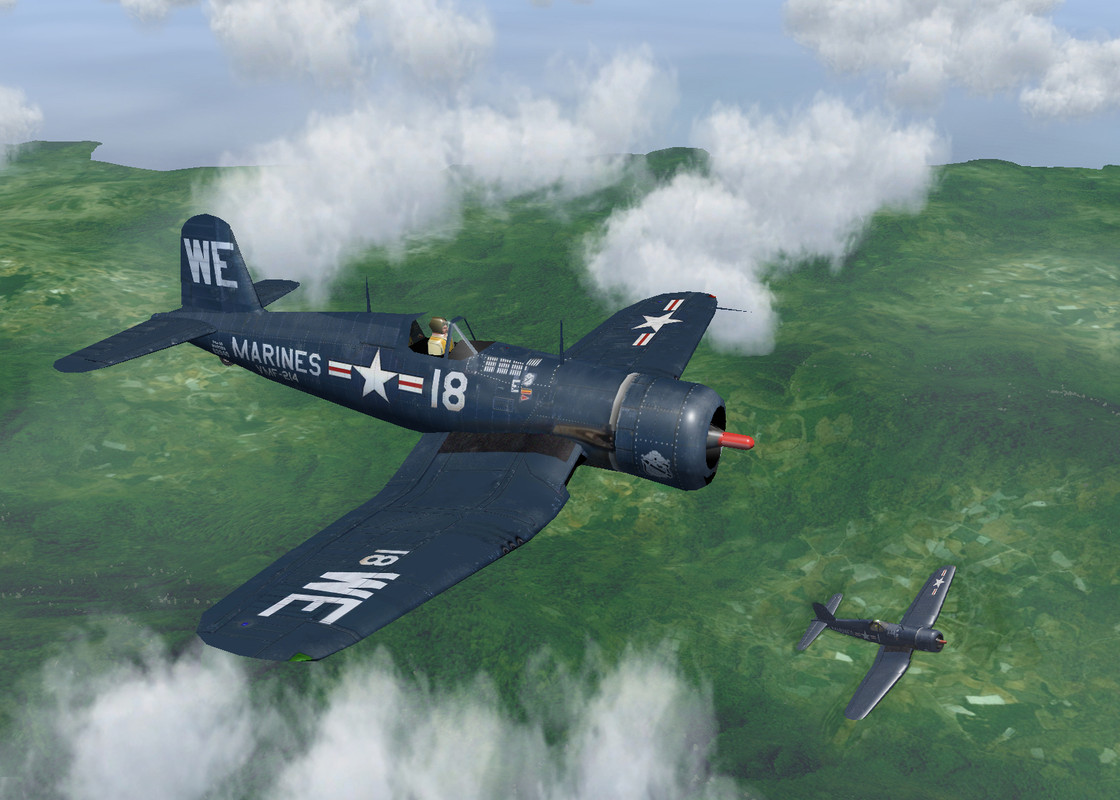 The shield can be seen on the actual aircraft here:
https://warbird-photos.com/search.php?Q ... =&V=Images