<S>
I'm posting my settings here for those who are also using Track IR. For me it has required quite some tuning with the curves to get a smooth experience, and hopefully these pictures can be of help.
* Please note that for the Pitch curves, I do not have the "mirror" button checked.
* In Motion Control I use "1" for speed, and "40" for smooth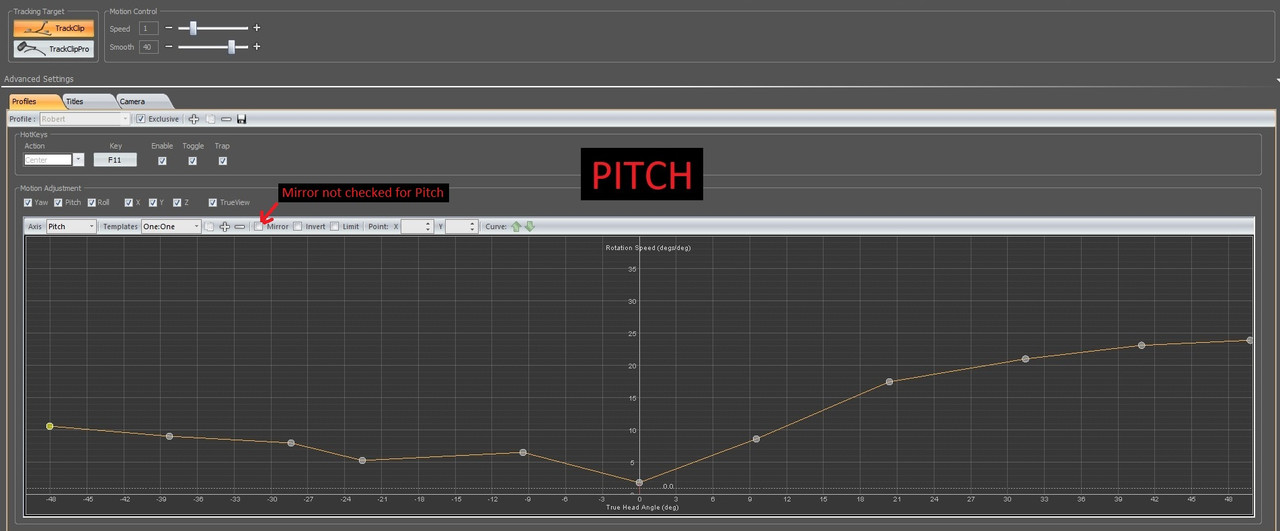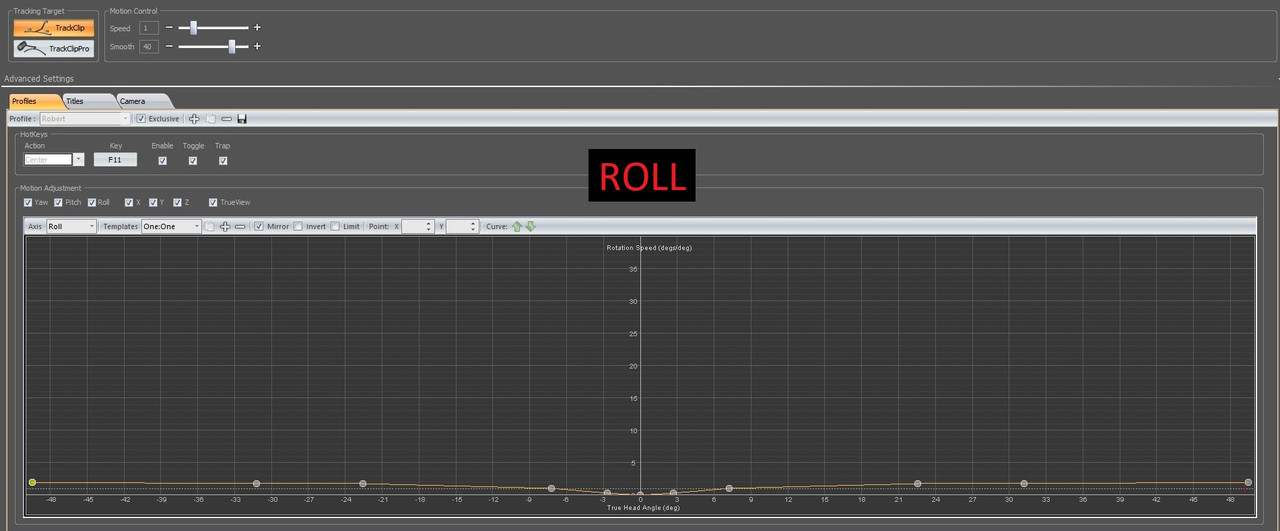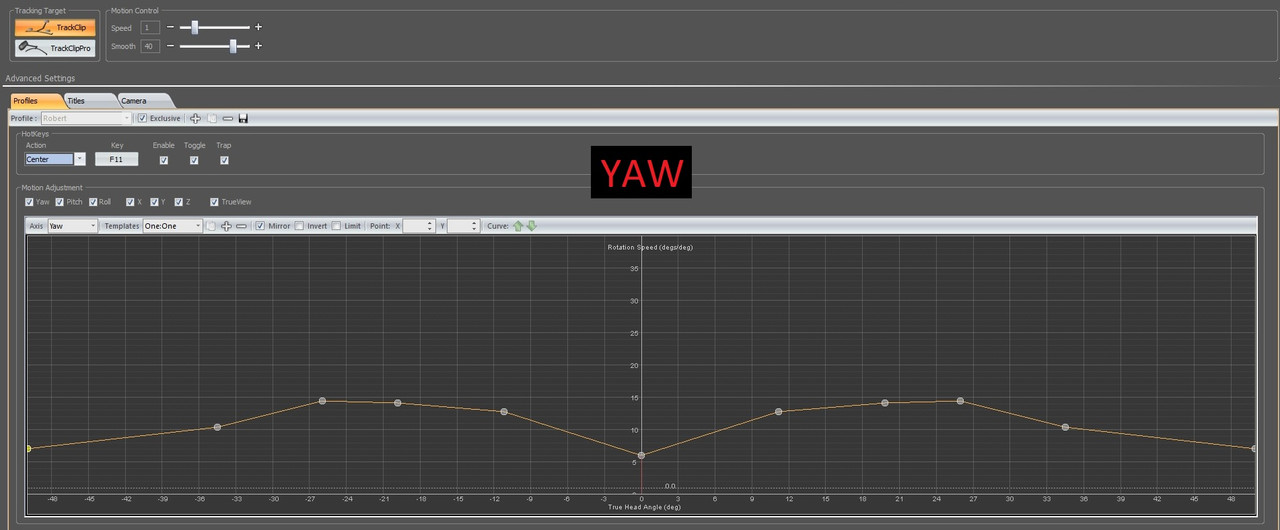 Cheers!
/Robert