Now, this one was requested by Robert ...
P40-N5 soon to be finished. I need to add the pilot name and tail numbers.
Pilot flying in New Guinea is Lt. Robert Warren. Also I want some scratches
and more weathering (white).
I got the numbers done. Am adding two extra PhotoShopped aircraft to the image and that's about it for this skin: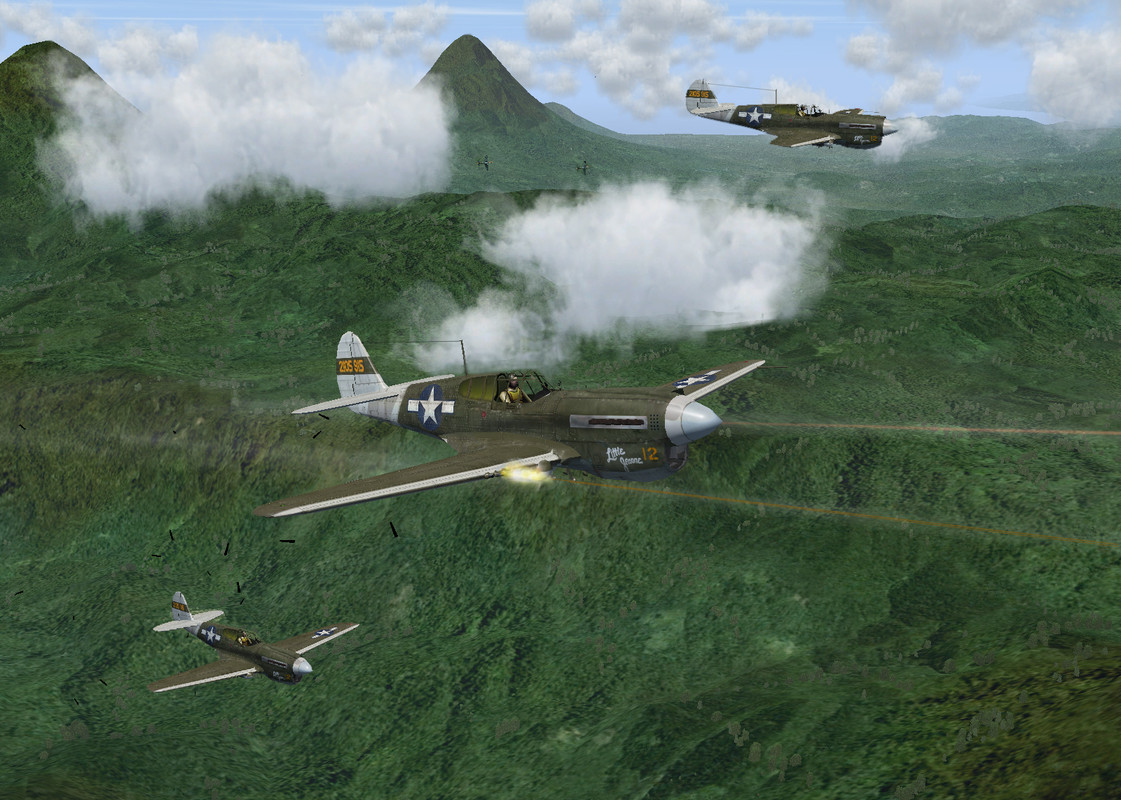 ... another place you can see my skin artwork:
https://ww2aircraft.net/forum/media/p40 ... jpg.30549/
"Always wonderful when aircraft are reunited with their original pilots. Amazing survival of both 'pieces' of history.' See Recent photo of Warren with his plane ...
http://www.warbirdinformationexchange.o ... =3&t=34716