A good time with members of the 31st back in the day. Well Beaver made it into our photo! Who have you met?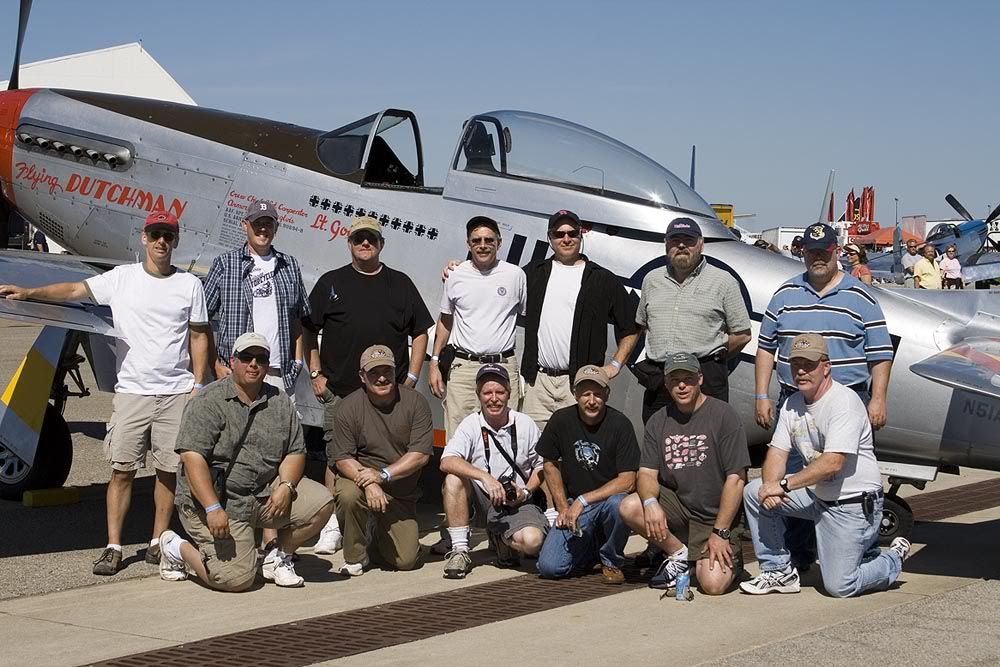 Columbo kneeling on the right end.
Columbo receiving the award that Natty gives out to the outstanding patron.
Had some really good times flying with him and at cons with his wife Bobbie involved.
Blue Skies <S>