Cheers Bollok
I've wanted to post something like this for a while. Too lazy.
Here are some sights around Tainan, Taiwan where the Tainan Air Group (Tainan Kaigun Kokutai) was formed in the months ahead of Pearl Harbor and Philippines attacks.
Downtown Tainan:
Hayashi Department Store, which opened in 1932, was one of two building in Formosa with an elevator and was tallest building in the city at the time. I can imagine the boys in the squad bringing local girls here. Recently refurbished and reopened after a long time derelict.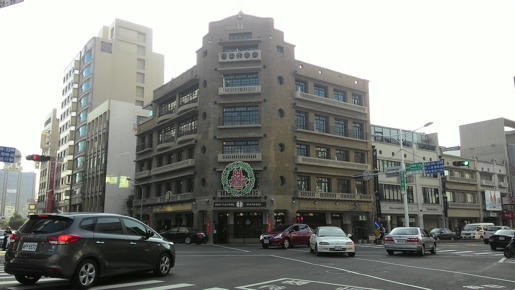 Military Garrison Hospital
another site I found years ago that was literally in ruins, that is last couple of years been rebuilt. It is adjacent to the main university, which itself has some nice Japanese colonial architecture.
Long ago a read a piece about Saburo Sakai's convalescence for malaria. IIRC He was not invalided back to Japan, there was other info that led me to believe Formosa, being the most modern equipped area outside of Japan itself, that he spent his recuperation here.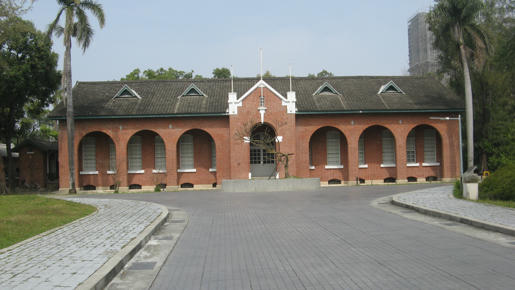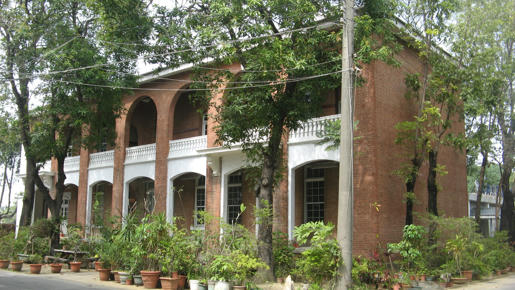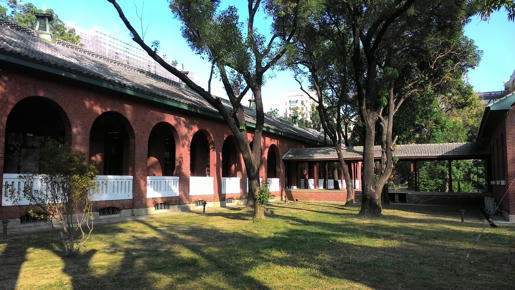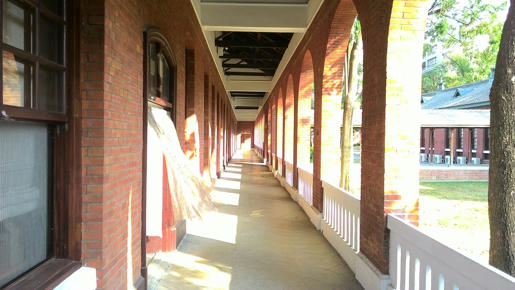 Tainan Butokuden (Martial Arts Hall)
Undoubtedly, the officers and maybe the NCOs of TK came here to workout and practice kendo. Today it is a gymnasium for an elementary school next door. The city's Shinto sanctuary and
shrine used to be across the street.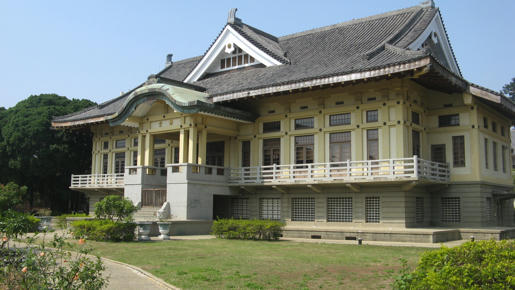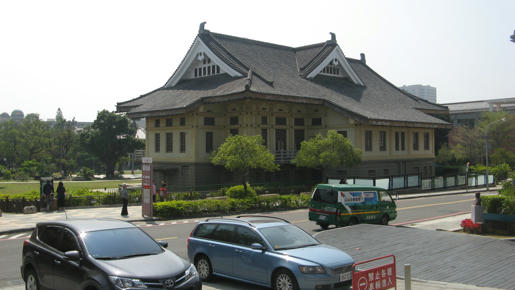 IJ Rifle Range
Easy to pick out on recon maps and Google. Its a rectangle that is on a diagonal to street grid then and since. One third has become apartment blocks while the rest is this park.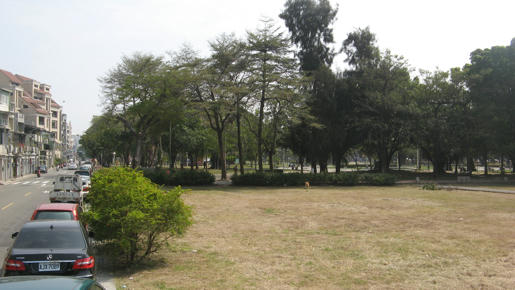 Fighter sized hangar outside the wall at Okayama (Gangshan)just south of Tainan. Now used a storage by locals. Airfield now site of ROC Air Force Academy.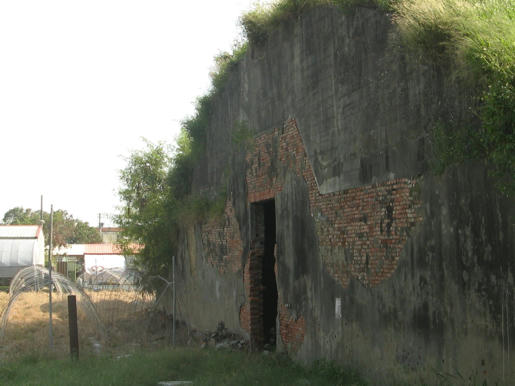 View from road, dome shaped behind shed. There are some still in use for various storing jobs at Tainan, but are on the airfield premises proper.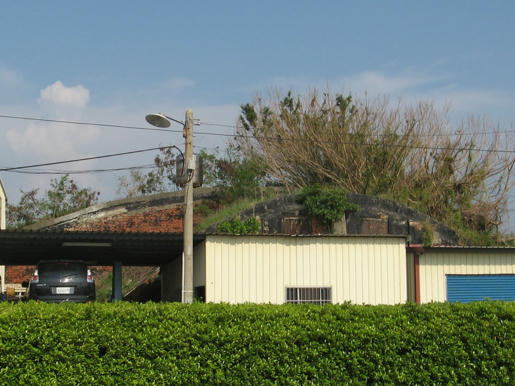 Pillboxes near airfields, not uncommon around the island's former IJ airbases.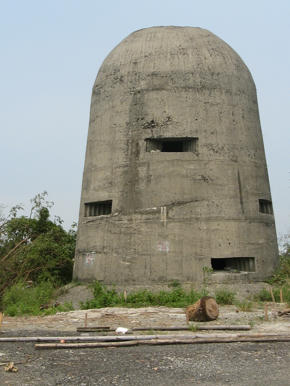 Note large modern hangar in background. This one guards a set of radio installations across a river from Okayama.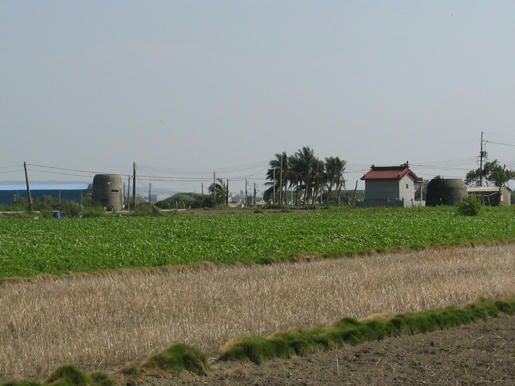 Radio installations I found after looking at 1944 intell maps of Formosa airfields.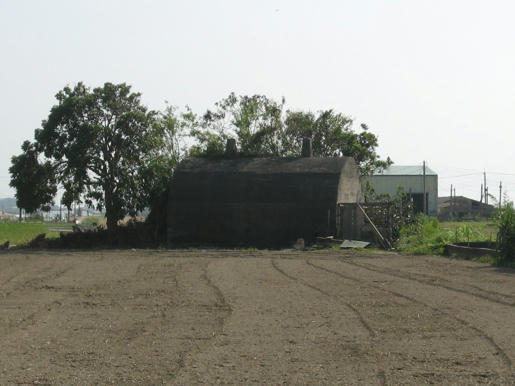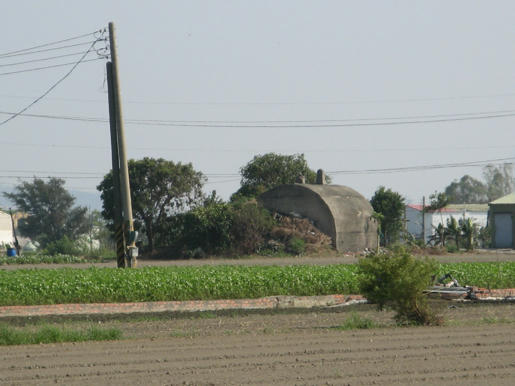 Odd Stuff
There are some local temples and shrines dedicated to Japanese soldiers and airmen. A common theme is that a plane crashed because the pilot, rather than bailing and letting the plane hit a nearby village which would have destroyed the flimsy homes there, chose to try to ditch and died. Years later during economically difficult times, the locals decided they needed divine help and built shrines to these 'protectors'.
This guy they call Yamamoto, even though he never was around this area. The story is a transport with officers on board went down when its fuel ran out while waiting for fog to lift. I think he's called Yamamoto because he was the "King" of the officers.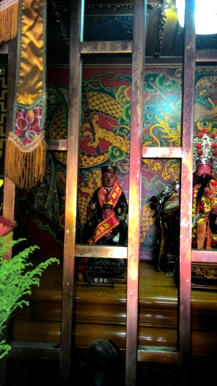 This guy they call Yoshihara, but I couldn't get any backstory out of the old guys who hang out at the temple. I think he may be named after an IJ general in New Guinea campaign.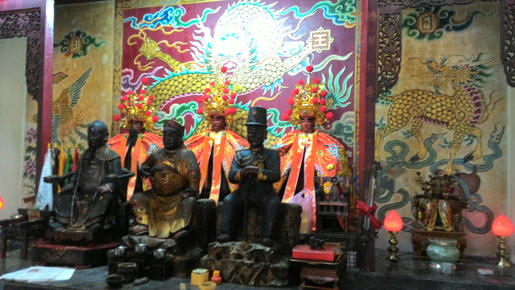 This one is a favorite of mine, CPO Sugiura Shigemine flying a A6M3, was shot up by Hellcats during a sweep from the USS Yorktown. On fire, he could have bailed but was witnessed by villagers as guiding his plane to a nearby field and crashing. More on the story on my original post at our squad website:
http://www.tainankokutai.org/forum/view ... p?f=3&t=39